Landlord Tax Planning Strategies
Insight Accountancy Services deliver high value, cost effective landlord tax planning solutions to landlords throughout the UK. We work closely with landlords to help them get the most out of their properties time and time again.
The Government have made significant changes to the way they tax private landlords. In many cases, restructuring your business can provide opportunities to significantly improve your returns.
Please review the presentation below for an "insight" into what can be achieved. We invite you to book a tax planning consultation with our experts to obtain a personalised impact assessment and report, together with recommendations on how to optimise the tax efficiency of your rental property business.
Insight Accountancy Services - delivering accountancy excellence throughout Norwich and the UK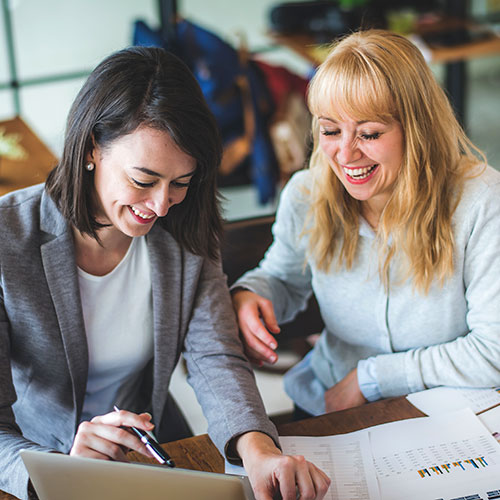 Tax Planning in the UK
Effective landlord tax planning utilises all available tax breaks legislation provides for.
Nobody in their right mind wants to pay more tax than they are required, however, not everybody is aware on how to go about optimising their tax position or even the existence of the many forms of tax relief that is available to them.
With the correct planning it may well be possible for you to utilise tax legislation to optimally restructure your property rental business, without any requirements to refinance, pay capital gains tax or stamp duty. We are not referring to loopholes or tax dodges, but perfectly legal structures that the average accountant might never consider bringing to your attention.
There are a number of restructuring options you may wish to consider, some may be more appropriate than others.
In the Summer Budget of 2015 Chancellor George Osborne announced that finance costs for private residential landlords would be restricted to the basic rate of tax (currently 20%), phased in over four years commencing April 2017. The Bill was approved as legislation in Section 24 of The Finance (No.2) Act 2015. The effect of the legislation is such that landlords will no longer be able to deduct all of their finance costs from their property income to arrive at their property profits. They will instead receive a basic rate reduction from their income tax liability for their finance costs.
Landlords will be able to obtain relief as follows:
| Year | Finance costs deduction | Basic Rate Tax reduction |
| --- | --- | --- |
| 2017 – 2018 | 75% | 25% |
| 2018 – 2019 | 50% | 50% |
| 2019 – 2020 | 25% | 75% |
| 2020 - 2021 | 0% | 100% |
Insight Accountancy Services will be delighted to work with you to establish the impact on your finances and to suggest restructure solutions, where applicable.
Our Companies
Say hello to the Insight group of companies...
Insight Financial Associates
With our forward-thinking approach and combined professional experience, Insight brings together an unrivalled 'wealth' of expertise and knowledge in financial services. The independent status enables us to provide an impartial and individual service to our valued clients. 
Property Investor Partnership
We are specialists in securing high yield property investment opportunities that will generate surplus income and achieve long term capital growth.  We introduce investors to Solicitors and Mortgage Brokers who specialise in investor property purchase.
We are experts in securing finance for a broad range of properties for either residential or investment purposes. We can advise you on insurances to protect your home, income, lifestyle and for landlords to protect their property portfolios. 
Foresight Estate Planning & Will Writing
We specialise in the preparation and drafting of Wills, together with a wide range of other legal services, including the setting up of Trusts (both life-time Trusts and post death Trusts) and Powers of Attorney.